Description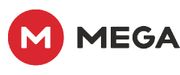 About MEGA
MEGA The Privacy Company provides global services from its Head Office in Auckland and maintains a presence in European and Asian centres. Built with Privacy by Design, MEGA provides a range of zero-knowledge encrypted cloud storage and communication solutions for individuals and businesses.
We launched in 2013 and have grown to a global team of more than 200 people who are motivated by next-generation technology and design, supporting more than 270M registered users on our desktop and mobile apps across all major platforms.
About the Role
As our General Counsel, you will provide strategic guidance, consultation, and support to the Executive team and internal stakeholders on a comprehensive range of legal matters related to the operation of the business worldwide. As well as general corporate, contract, and HR issues, there is a special focus on intellectual property and privacy law required.
You will work to manage the impact of external factors and mitigate risk to the company, ensuring that all relevant local and international regulations are complied with and that operations are within the limits prescribed by law.
The core responsibilities of the role include:
Providing relevant, practical, and timely advice to internal stakeholders on the full range of legal matters applicable to the operation of the business
Monitoring, and responding to, changes in international regulatory regimes as they relate to the operation of the business
Developing, administering, and on occasion implementing benchmark compliance practices and policies across the organisation
Overseeing compliance activity performed by the Helpdesk team
Supervising junior in-house counsel
Liaising with external counsel as required to draft, and negotiate, transactional and other commercial documents
Maintaining corporate records and registers
You will report to the Operations Manager. Please note that you will be working alongside a global workforce and that this role may require evening or early morning work as you communicate with teams in different time zones.
About You
A self-directed, proactive 'doer', you're able to independently drive projects to produce the necessary results. You will actively demonstrate MEGA's values as you take ownership of your work and pursue constant improvement and innovation. You have:
A minimum of 8 years' PQE in commercial legal roles, with experience as in-house counsel preferred
Excellent business acumen, including the ability to translate complex matters into thorough, digestible summaries with expert insight and actionable suggestions
High-level communication skills, both written and verbal
Solid computer literacy. Previous experience in the tech sector would be highly beneficial
Sound knowledge of domestic and international regulations as they relate to privacy, employment, company law, and intellectual property
To succeed as our General Counsel, you will also need to demonstrate:
Strong analytical problem-solving capacity and thorough attention to detail
Outstanding people skills with a strong collaborative focus and the proven ability to coordinate many moving parts in order to achieve set outcomes
Passion for the legal and corporate sectors; a keen awareness of changing trends, methodology, and approaches
A professional work ethic with the ability to act quickly, decisively, and efficiently to meet deadlines
Qualifications
To be eligible for the role we require that you have at least a Bachelor of Laws, have been admitted as a Barrister and Solicitor of the New Zealand High Court, and are eligible to hold a current NZLS practicing certificate.
What MEGA Offers
Along with the freedom of flexible working, a culture of continuous internal development, and state-of-the-art equipment and facilities, you'll enjoy a competitive remuneration package.
This is a stable role within a secure but dynamic industry, providing the opportunity to work with passionate people at the forefront of their field.
We have responsive leadership, a fun, hardworking team, and plenty of ongoing learning and professional development opportunities that mean that you will continue to grow as the company does.